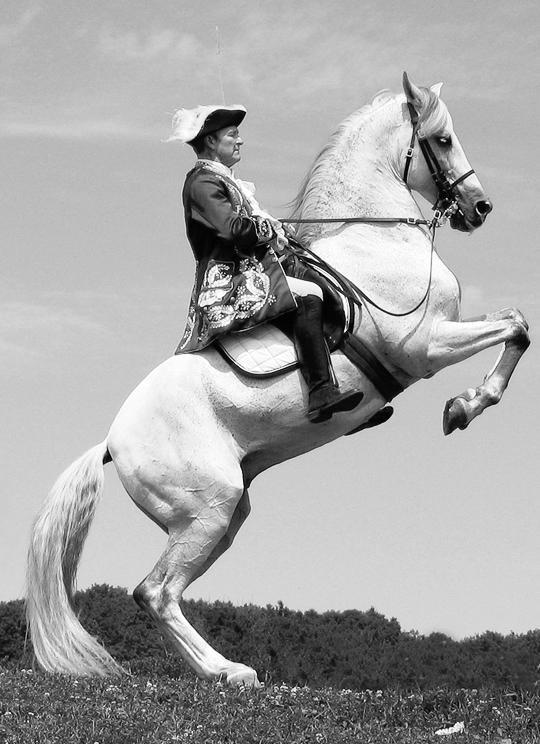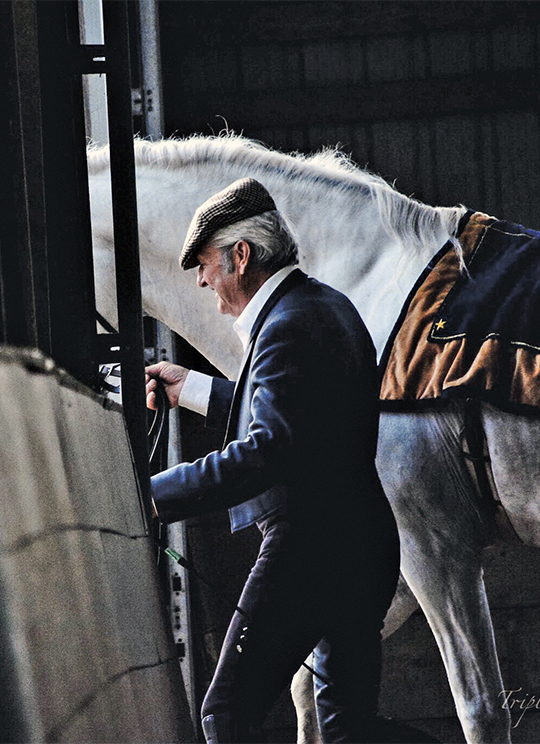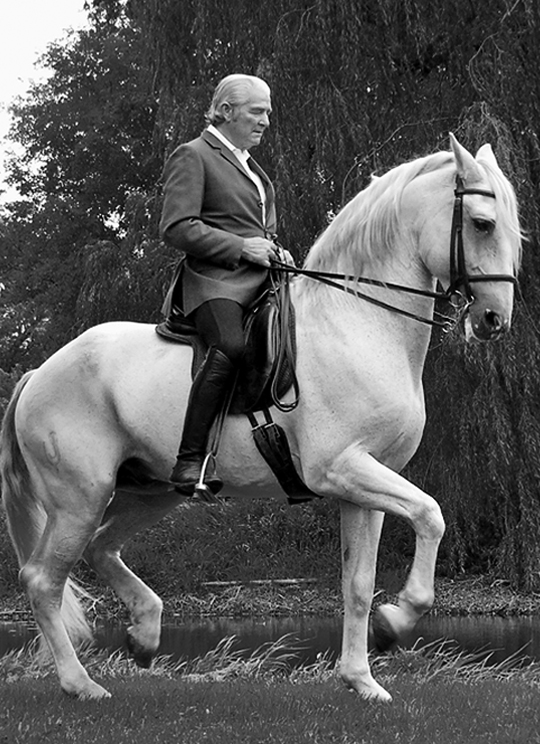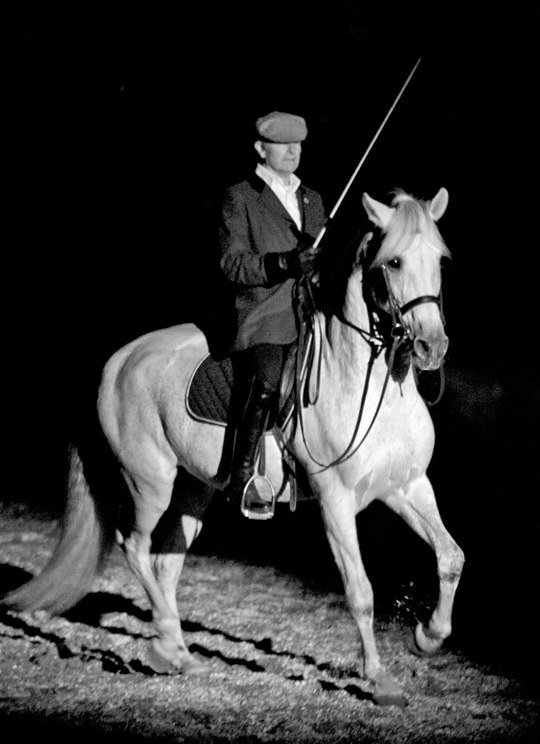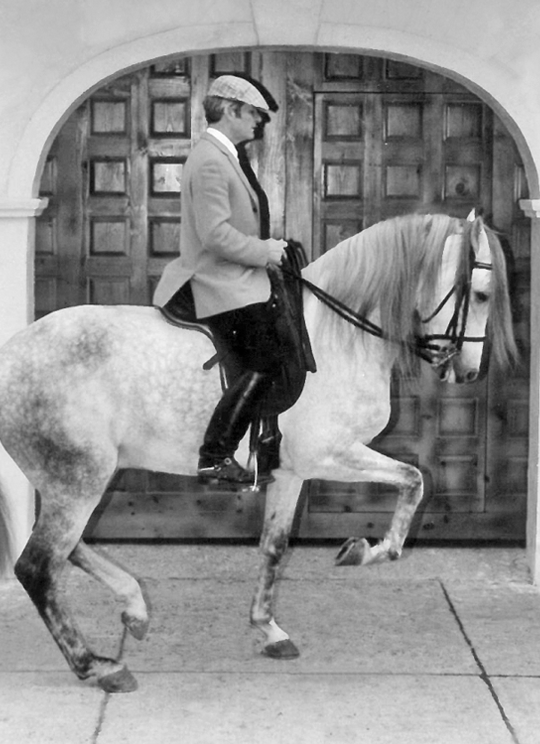 Frank Grelo
Riding Master Frank Grelo shares a rich heritage of Classical horsemanship with his students. Born and raised in Portugal, Frank spent his youth learning from his father who was a blacksmith and cavalry officer, followed by European masters of equitation, including the legendary Nuno Oliveira. Since the establishment of his Canadian riding school in 1978, Frank has devoted himself to breeding and training the Lusitano horse while teaching the timeless art of Classical Riding to students from all points of the globe.
Frank and his dancing horses have appeared in movies, television commercials and print advertising -- Nissan, Black Magic Chocolates, Lufthansa Airlines, Murdoch Mysteries and Road to Avonlea among them. Frank and his daughters, Melissa and Rosanna, along with his students have also performed live by invitation at numerous events, including the Royal Agricultural Winter Fair, Equitana USA, Polo For Heart, Many Riders Many Hats, The Ex at the C.N.E., Tournament of Champions at the Caledon Equestrian Park and Blainville, Québec as well as full-length performances to fundraise for the Orangeville, Ontario S.P.C.A. and the Community Association for Riders with Disabilities.
Frank is truly a rare breed from the old world. His philosophy on horsemanship comes from his respect for the horse as a being separate from ourselves with its own instincts and desires, which we have the desire to tame and enjoy. His approach is firm, disciplined, and appropriately measured -- an iron fist in a velvet glove, as he would say. He has trained the wildest stallions and retrained "problem" horses up to the Haute École to perform the movements of the piaffer, passage, Spanish walk, tempi changes, pirouettes and the airs above the ground: levade, courbette, and capriole. Whether his students be horse or human, Frank's experience to get the most out of them is unsurpassed.