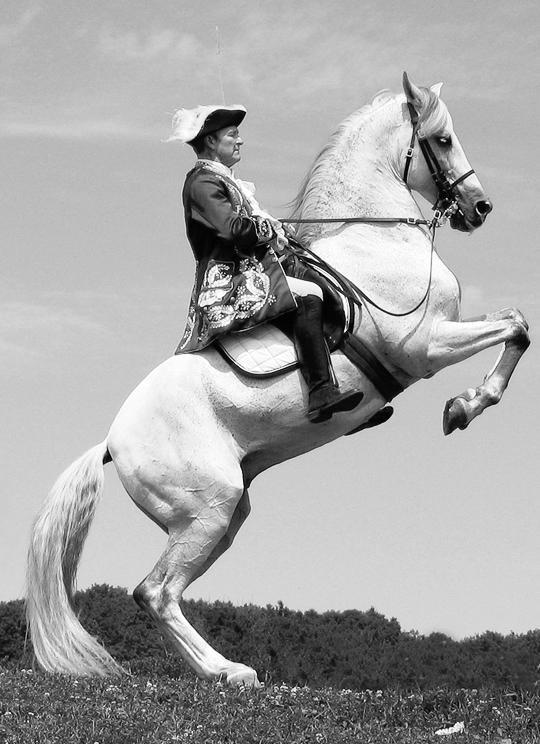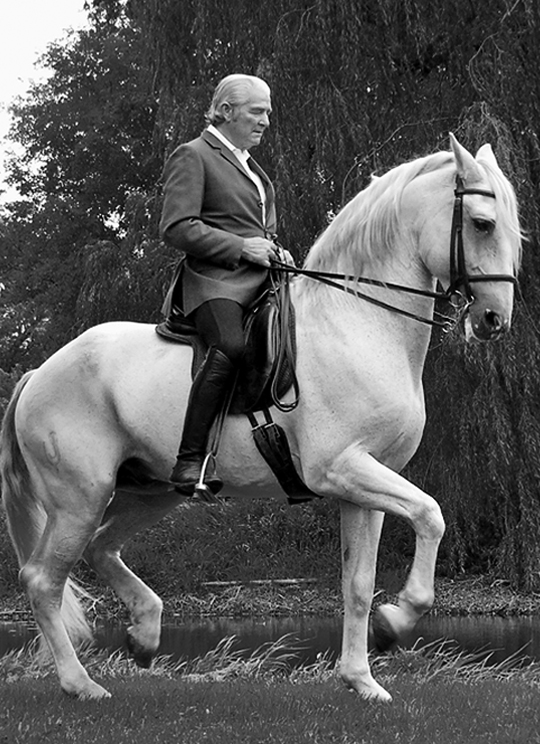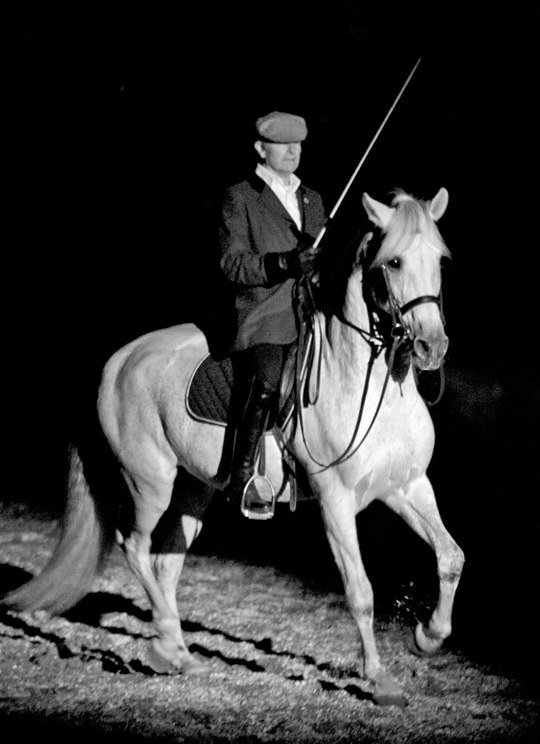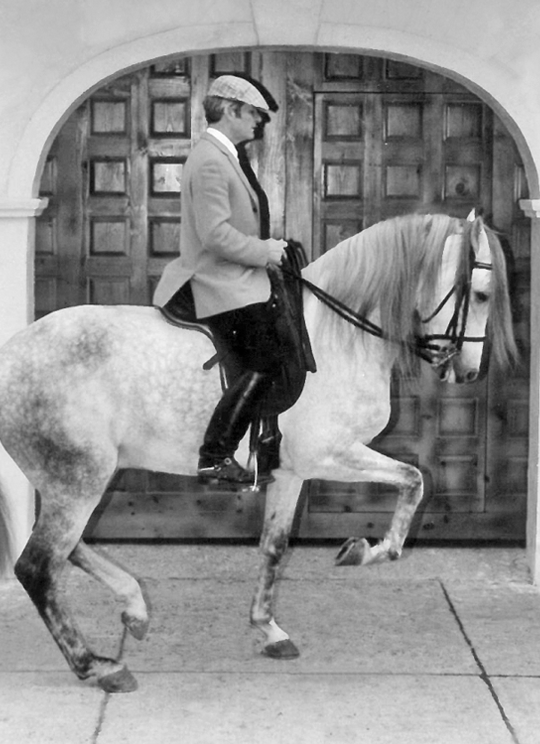 Frank Grelo
Riding Master Frank Grelo shares a rich heritage of Classical horsemanship with his students. He spent his youth learning from his father who was a blacksmith and cavalry officer, followed by masters of equitation throughout Europe (including the legendary Nuno Oliveira). His life has always revolved around the horse. Since the establishment of his riding school in 1978, he has devoted himself to breeding and training of the Lusitano horse while teaching the timeless art of Classical Riding to students from all points of the globe.
Frank and his dancing horses have appeared in movies, television commercials and print advertising; and he has performed to audiences worldwide. It's always a delight to see Frank's most senior ecuyeres, daughters Melissa and Rosanna, accompanying him at public appearances.
Frank has been the subject a numerous publications and articles. We are often surprised (and delighted) to see his photo appear on other dressage websites when referencing Classical work.
In addition to daily lessons at the farm, Frank will occasionally host an clinic away from home. Even the most seasoned of riders come away with a renewed perspective on horsemanship ­ and are eager to apply what they have observed to whichever riding discipline they practice. Groups of like-minded students are invited to contact us to discuss a Frank Grelo Clinic in your area.